Ohio Conservatory of Ballet Faculty
Inna Stabrova - Co Founder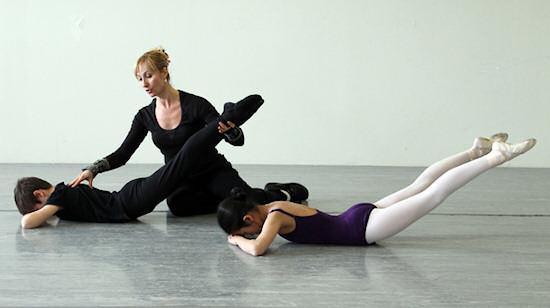 Inna Stabrova is recipients of Best Choreographer award in
2014
from World Ballet Art Competition Grand Prix.
In
2017
Ohio Conservatory of Ballet was awarded Outstanding School Award from Youth America Grand Prix.Inna was also honored recipient of the Outstanding Teacher Award of
2003
at the Youth American Grand Prix competition. In
2007
, she received the Dance Teacher of the Year Award at Ohio National Dance Week for instilling in her students a high standard for technique and artistry in ballet. She was also recognized for encouraging and supporting students possessing a degree of uncommon artistic aptitude in
2001-2002
by the National Foundation for Advancement in the Arts. In 2017 Inna was honored to teach audition for Bolshoi Ballet Summer Intensive in USA, Pittsburgh PH
In 2017 Inna was honored to teach for Kansas City Ballet school faculty Character Dance Teacher Seminar as well as having faculty memebers from North Carolina Shool of the Arts, OK, CA, TX.
Inna Stabrova was invited by principal dancer of
Ballet West, Allison DeBona
to teach Character Dance classes for her summer program as well as online classes for students of all levels.
In
2020
Inna was invited by
Columbia Universtiy
Dance Department to teach master classes online (during Covid pandemic lock down.) Inna's contemporary choreography was chosen by
Columbia Unversity Dance Departmetn
for it performance in December 2020.
2021
Inna Stabrova Choreographed Character Dances for professional Company Verb Ballets, Cleveland, Ohio
Not only does she have the reputation of being a gifted teacher, but she was an exceptional dancer as well. Inna was a former principal dancer with the Eifman Ballet of St. Petersburg, Russia; Eifman being one of the most distinguished choreographers in the world today. Her repertoire included both contemporary and classical roles. As a principal dancer in Boris Eifman's ballet company, she seized the opportunity to travel internationally to perform in over sixteen countries, Italy, Germany, Cuba, France, Poland, Iraq, Singapore,Hungary, Austia, Bulgaria, Switzerland, Finland, Serbia, Croatia,Greece, Spain. Another acclaimed milestone in Inna's professional dancing career was starring as Viola in the ballet-movie of Shakespeare's Twelfth Night. This movie won best musical film award in London. Inna's first education, which laid the foundation for which her former career is attributed, began at the Odessa State Choreographic Institute in Ukraine. in
Inna had the privilege to be accepted to, none other than, The Vaganova State Academy of Ballet and Choreography in St. Petersburg, Russia, where she was taught by a direct line of Vaganova's students. At this world-renowned institution, she worked diligently towards acquiring a degree. She successfully graduated with her Masters in Choreography. Today Inna embraces the tradition of the Vaganova method as a part of her instructional method while still trying to incorporate some American influences.
In 1990, Inna moved to the United States in the pursuit of initiating a teaching career, which proved to be extensive. Her credits include: The University of Akron (a seven-year duration as a full time faculty member), The Dance Institute of the University of Akron, Cleveland School for the Arts, Ohio Youth Ballet (founder artistic director 8 years) the Ohio Conservatory of Dance, Valley Youth Ballet, Ballet South, Canton Ballet, Pittsburgh Ballet Theater, N.E. Ohio Dance Festival, Regional Dance America, Media City Ballet, and Central Pennsylvania Youth Ballet, Manassas Ballet Theater. In addition to these teaching credits, Inna shared invaluable experiences co-teaching in accordance with such reputable American dancers as Susan Jaffe, Duncan Nobel, Heinz Poll, Margaret Carlson, Laura Alonso, Alison DeBona,Tarrence Green and many others. After Gradution from Vaganova Ballet Academy, Inna was continue her study for the teaching certification from Bella Ojegova (main Character Dance Teacher at Vaganova in the 80's) Nadejda Tichonova- Vaganova student and teacher of a legent Natalia Makarova. Inna also continued her study in 1987-1988 with Alla Osipenko.
The product of Inna's selfless efforts is evident through the lineage of her proficient students who are accredited with reward. Some of her most noteworthy pupils were scholarship recipients to the American Ballet Theater, Pacific North West Ballet, Pittsburgh Ballet Theater, Butler University, Bolshoi Ballet, Russia, Kirov Ballet Academy, Washington, Ballet West. Others joined professional companies such as Colorado Ballet, Nevada Ballet, Ohio Ballet, Ballet Met, Manassas Ballet Theater, Pennsylvania Ballet, Pacific North West Ballet, Pittsburgh Ballet Theater, In addition to those achievements, several of her dancers were winners of the Youth American Grand Prix of the years 2002, 2003, 2004, 2011, 1014, 2015, 2016,2017, 2018,2019 for solos and endambles were NY finilst to International Competition Youth America Grand Prix. Also Inna's students won 1st, 2nd places, best ensemble award at World Ballet Art Competition Grand Prix.
In 2020 some of her students won virtula international competition artix-fest.com, Moscow, Russia.
Aside from instructing, Inna also specializes in choreographing, re-staging work in contemporary, classical, and character styles. She staged her full length ballet "Anna Karenina" for Manassas Dance Company.
Inna and Dmitriy teach classes and seminars on line for teachers and students, visit web at
www.danceteachonline.com
Watch Inna perform : movie ballet 12 night 1986 Awards: Golden Fleece ans Arabesque
Dmitriy Tuboltsev - Co Founder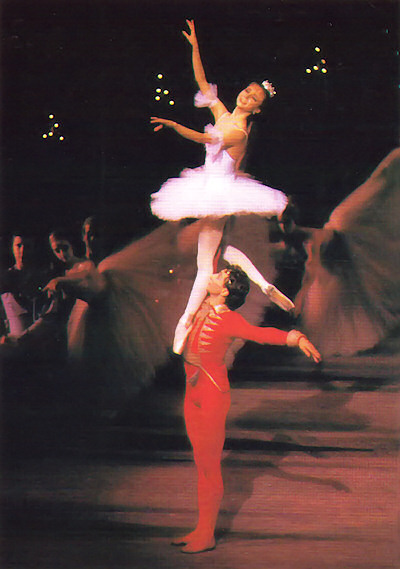 Dimitriy Tuboltsev's numerous achievements are like a rare collection that should not go without recognition. At the peak of his career he was a former principal dancer with the Bolshoi Ballet under the direction of Yuri Grigorovich. He danced internationally as a principal dancer in various countries around the world, including the U.S. Some of the companies he danced with include: The Bolshoi Ballet, Kazakhstan National Ballet, Leningrad Ballet Theater, "Russian Ballet" Theater, Ballet Theater of Maryland and Ohio Ballet.
Tracing back his education, Dmitriy received his Master Degree of Teaching and Choreography at the Institute of State Theatrical Arts (GITIS) in 1997. Prior to that he attended both the Vaganova State Academy of Ballet and Choreography in St. Petersburg and the Kazakhstan National Ballet Academy. The latter is where he received his Bachelor degree in choreography. This stellar education allotted him the privilege to be instructed by some of the most proficient professors such as Yahroslav Sehr, Konstantin Sergeyev, Mikhail Lavrovsky, Yuri Vladimirov, Boris Blankov, Alla Shelest, Natalia Dudinskaya, Marina Kondratieva, Zizi Jeanmaire, and others.
Dimitriy has even participated in many international competitions and festivals. He was a silver medalist in Malika Sabirova's National Competition, and at the 7th Moscow International Ballet Competition he received the award of "Best Partner." Likewise, he partook in the Greece International Dance Festival in Athens and in the International Festival of Art in Spoleto, Italy, two exceedingly famous dance festivals. Additionally, he has danced in other prominent galas and concerts such as "40 Years of Victory", "Day of Dance" (Bolshoi Theater), "Memory of Versaladze", and "250 Years of Vaganova Academy." Furthermore, Dmitriy was a member of a cultural delegation of Federal Secretaries of Culture in a signing act between Bulgaria and the new government of Russia.
In reference to his performing career, Dmitriy's roles were as follows: (Swan Lake) Pas de trios, Price Siegfried; (Sleeping Beauty) Prince Desire; (The Fountain of Bakhchisarai) Vatslav; ("Ober's Grand Pas Classique") Pas de Deux; (Romeo and Juliet) Tybalt; (The Golden Age) Boris, fisherman; (Lady with Camellias) Alfred; (Junona and Avos) Count Ryazanov; (La Fille Mal Gardee) Collen; (The Card Game) Card Figure; (Coppelia) France; (Nutcracker) Prince; (Le Corsair) Conrad; (La Bayadere) Solor; (Spartacus) Crass; (Giselle) Albert; (Don Quixote) Basil; (Paquita) principal role; (Les Sylphides) principal role; (Rite of Spring) Shaman; (Dracula) Count Dracula.
As for his career in the U.S., Dmitriy performed amidst such American stars as, Amanda McKerrow, Wendy Whelan, Charlie Askihart, Zippora Katz, Robert Hill, and many others. In the U.S. he also collaborated along side reputable choreographers like Eddie Stuart, Geoffrey Hughes, Steven Mils, and Septim Weber.
To cast light upon Dmitriy's success and longevity as an instructor, his credits are comprised of: The Ohio Conservatory of Dance, Substitute teaching (University of Akron), Goucher College, Baltimore School for the Arts, School "Royal Ballet" (Columbia,MD), School of Ballet Theater of Maryland, Ballet School of Quakertown (Quakertown, PA), Aesthetics Dance Studio (Ellicott City, MD), Philadelphia Dance Conservatory (Philadelphia, PA), Royal Ballet School (Orlando, Fl), Greensburg School of Dance (Greensburg, PA), Cuyahoga Valley Youth Ballet (Akron, OH), Ballet South (Savannah, GA), Dance Arts Studio (Macon, GA), Media City Ballet (Burbank, CA). In conjunction with his instructional work he has re-staged and choreographed full length ballets for a myriad of youth companies throughout the U.S.
Watch Dmitiry perform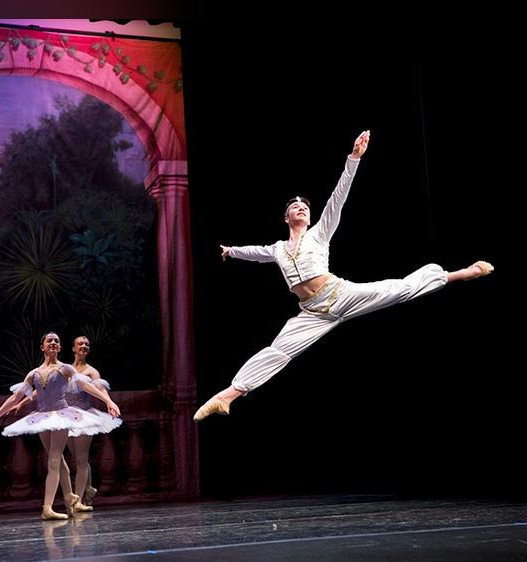 Jacob teaches Character Dance class and Pirouette class for the Ohio Conservatory of Ballet.
He's also a Teacher Assistant/Substitute teacher.
Substitute teacher for local schools.
Jacob is a student from the Ohio Conservatory of Ballet and a member of the Stabrova youth Ballet Company.
He performed lead roles in Classical and Contemporary repertoires.
Competition Experience:
2nd Place in classical Junior Youth America Grand Prix
Scholarship to Huston Ballet
Top 12 YAGP in Contemporary
2017 Full scholarship Bolshoi Ballet Academy
2nd place World Ballet Art Competition Grand Prix 2014, Invitee to Finals Canada.
Top 12 YAGP 2015, 2016, Finalist to NY YAGP International
Competition. 2016, 2017, 2018 Duet and large ensembles Finalist to NY.
2020 Concerto Virtuoso, International Talent Contest, Moscow, Russia Online Competition Winner 1st place, and Classical pas de due, 1st place classical group ensemble, 1st place character dance ensemble.
Presented and recognized as a performer nationally and internationally
for the Educational Vaganova syllabus DVDs:
Preparatory Levels for the Vaganova Method, Level 1 Vaganova Method syllabus, Center work Etudes for Character dance, Barre work for Character Dance.
Master classes:
Classical Ballet: Zippora Kartz, Richard Dickenson, Sasha Radetskiy, Adam Skulte, Damian Rodriguez on Cuban technique, Cuban technique with Vladimir Dzoluhadze, Alexi Maskalenko, Misha Chupakov, Marden Raymous, Allison Debonna, Rex Tilton, Beckanne Sisk, Nikolas Makhateli, Andres Estevez.
Contemporary and other disciplines: Florian Rouillier, Nehemiah Spencer, Marden Ramos, Sergei Fokin.
Summer Session acceptances and studies: Full Scholarship Huston Ballet, Bolshoi Ballet, Ballet West, Michigan Ballet Academy.
Helping in partnering classes for ArtEmotion/Ballet West summer session.
Main teachers:
Dmitiry Tuboltsev (Bolshoi Ballet, Vaganova Academy Graduate)
Inna Stabrova (Eifman Ballet, Vaganova Academy Graduate)
Professional Experience: Guest Artist
main roles: Cinderella (prince) and The Little Mermaid (prince).
Ms. Megyn
Office manager, student/parent coordinator. Vaganova Syllabus Liaision.
Classical Ballet instructor for 3 years with Ohio Conservatory of Ballet, rehearsal assistant for the Nutcracker. Dance History Instructor, pointe, dance movement instructor.
Vaganova Syllabus scholar.
Ms. Bridget
Former Stuttgard Ballet professional danacer.
Education include: Ohio Conservatory of Ballet, Royal Winnipeg Ballet, full scholarship.
She won The Prince Edward Award, the school's top honor. Participant in the Prix de Lausanne's first Partner School Choreographic Project. 2019 YounArts Dance award, finilist.
YAGP Finilist top 12 NY. 2016 YAGP regional 1 st. place
Ms. Isabella
Contemporary/demi -classical dance instructor/choreographer
Choreographered for Ohio Conservatory of Ballet numeorous work.
Bella is a YAGP 2 times winner for contemprary numbers choreographed by Inna Stabrova
Presidential Scholarship Recipient for her choreography and artistic work.
Ms. Nina
Contemporary Dance Instructor.
Nina's first year of teaching with OCB, she is very talneted dancer and giving teacher.
Nina was a studnet of Ohio Conservatory of Ballet and Center Stage Dacne Studio.
Nina was a numerous time competition winner. She also recieved a 2nd place for large ensamble group winner for YAGP/ 2017,Pittsburgh/ invitee to International competition for in NY finils.